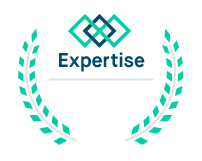 Best DUI Lawyers in Houston
2016
Fort Bend County Harris County BWI Attorney – Jason Lawrence Texas BWI Defense in Fort Bend County and Harris County, Texas
BOATING WHILE INTOXICATED
Boating while intoxicated (BWI) is almost identical to driving while intoxicated (DWI) in Texas. The major difference between BWI and DWI is how officers conduct the stop. Texas law does not require a game warden or aquatic police officer to have any articulate or specific reasonable suspicion or probable cause to stop a boat while operating on Texas waters; however, an officer must have specific and articulate reasonable suspicion AND probable cause to stop a vehicle. If you've been arrested for boating while intoxicated (BWI) in the Fort Bend County area or Harris County area, you need to speak with an experienced criminal defense attorney regarding your case. Enlist the aid of a qualified
Fort Bend DWI attorney
or Harris DWI attorney immediately.
WHAT IS BOATING WHILE INTOXICATED IN TEXAS?
Texas Penal Code § 49.06 governs BWI and is available here. If one operates a watercraft while intoxicated, one may be arrested for BWI. It is important to note that a watercraft is any craft that a person can use over water, such as boats, jet skis and even water skis. This designation excludes vessels like rowboats because they are propelled entirely by manpower. A game warden or sheriff/officer may board your vessel for safety and security reasons, for example to check that you have enough life jackets, registration, flags and a fire extinguisher. But once they get on the boat, they may detect the "odor of an alcoholic beverage" on your breath or person. Most officers will also note your eyes, speech, balance and any empty containers, all the while building probable cause to detain you for further investigation. Even if you pass their standard field sobriety tests on land, you may still be asked to provide a breath or blood specimen.
PENALTIES FOR BWI
In Texas, it is illegal to operate a boat with a blood alcohol content of 0.08 or higher -- the same as a DWI. Texas law establishes stiff penalties for BWI including: • First conviction carries a fine up to $2,000 and/or jail time up to 180 days • Second conviction carries a fine up to $4,000 and/or jail time up to one year • Third conviction carries a fine up to $10,000 and/or jail time of 2-10 years If you are found to be boating while intoxicated in Texas in a vessel that has an engine over 50 horsepower, the state will try to automatically suspend your license. If you have been charged with boating while intoxicated,
contact
Houston BWI attorney
Jason Lawrence
at (832) 356-4404 immediately. He is available 24 hours a day, 7 days a week to protect your freedom and ease your fear.
---